Hyderabad is known for its rich culinary heritage and diverse food culture. The city is renowned for its non-veg cuisine, which offers a wide range of dishes that cater to every palate. If you're a food enthusiast, you must take advantage of the delicious non-veg food in Hyderabad. This article will explore Hyderabad's five best non-veg foods that are a must-try for every food lover.
Hyderabadi Biryani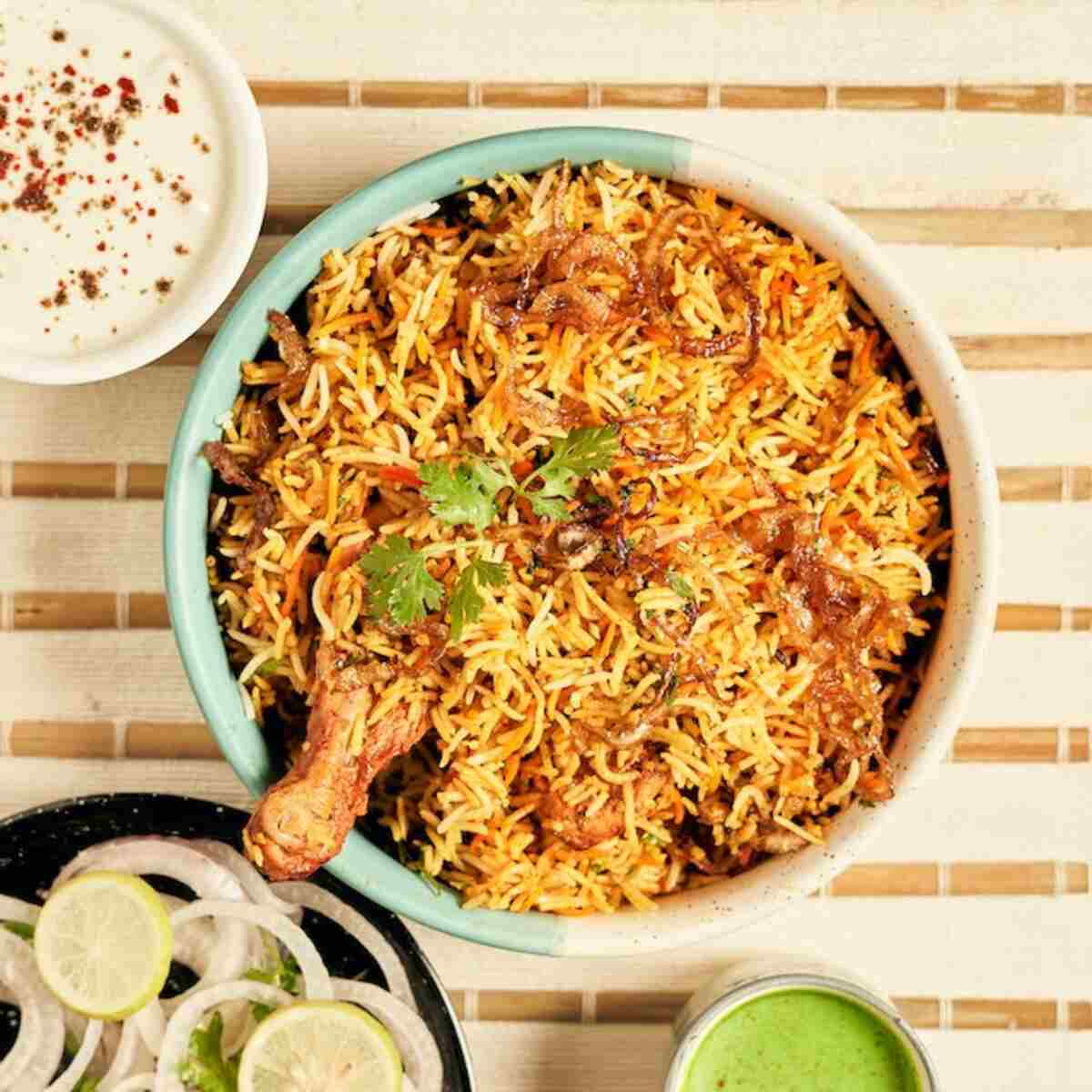 Hyderabadi Biryani by Dhiraj Jain, licensed under Pexels.com
Hyderabadi Biryani is the quintessential non-veg food in Hyderabad, and every visit to the city is complete with trying it. This dish has long-grain basmati rice, tender meat, and exotic spices. The biryani is cooked using the dum method, where the rice and meat are cooked in a sealed pot over low heat, allowing the flavours to blend perfectly. The Hyderabadi Biryani is usually served with raita and salad, a tangy gravy made with peanuts, sesame seeds, and tamarind.
Haleem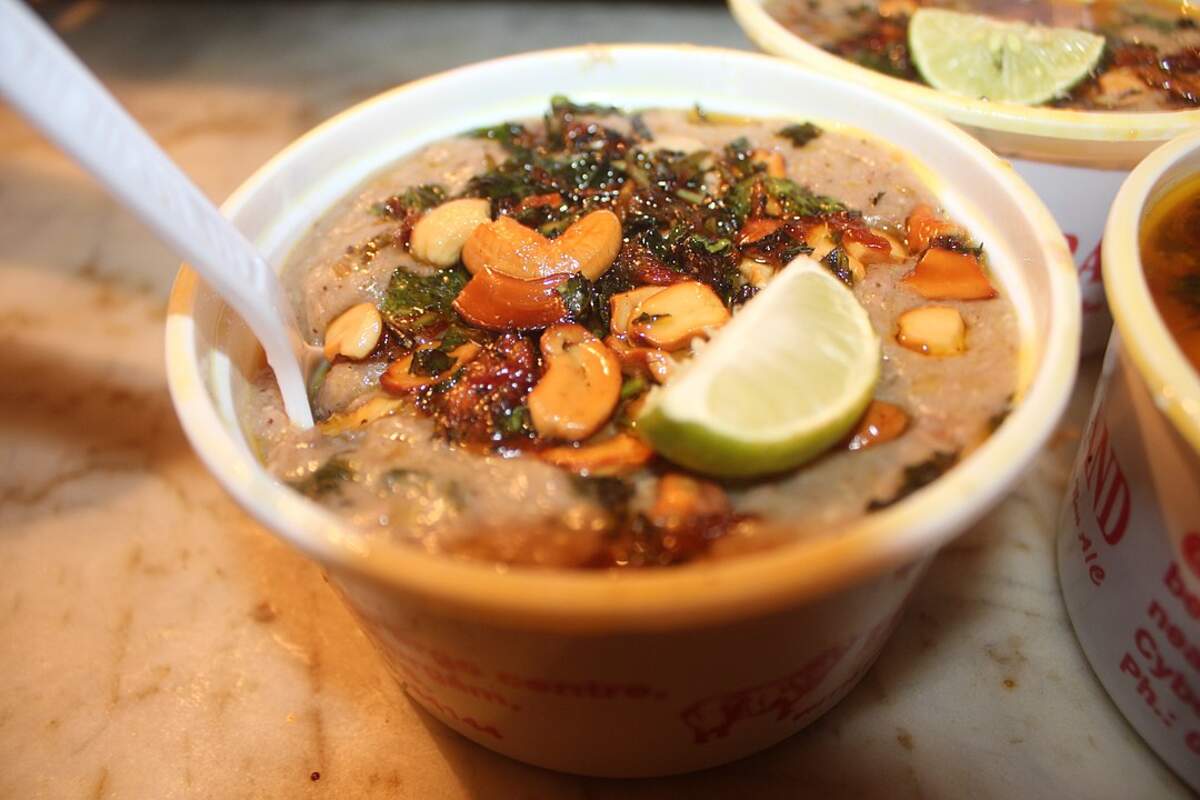 Hyderabadi Haleem by Chandu7299, licensed under (CC BY-SA 4.0)
Haleem is a popular non-veg food in Hyderabad that is typically eaten during the holy month of Ramadan. It is a slow-cooked stew made with wheat, lentils, and tender meat (usually mutton). The dish is spiced with aromatic spices and cooked for hours until it becomes a thick and creamy consistency. Haleem is usually served with a dollop of ghee, chopped coriander leaves, and a squeeze of lemon.
Nihari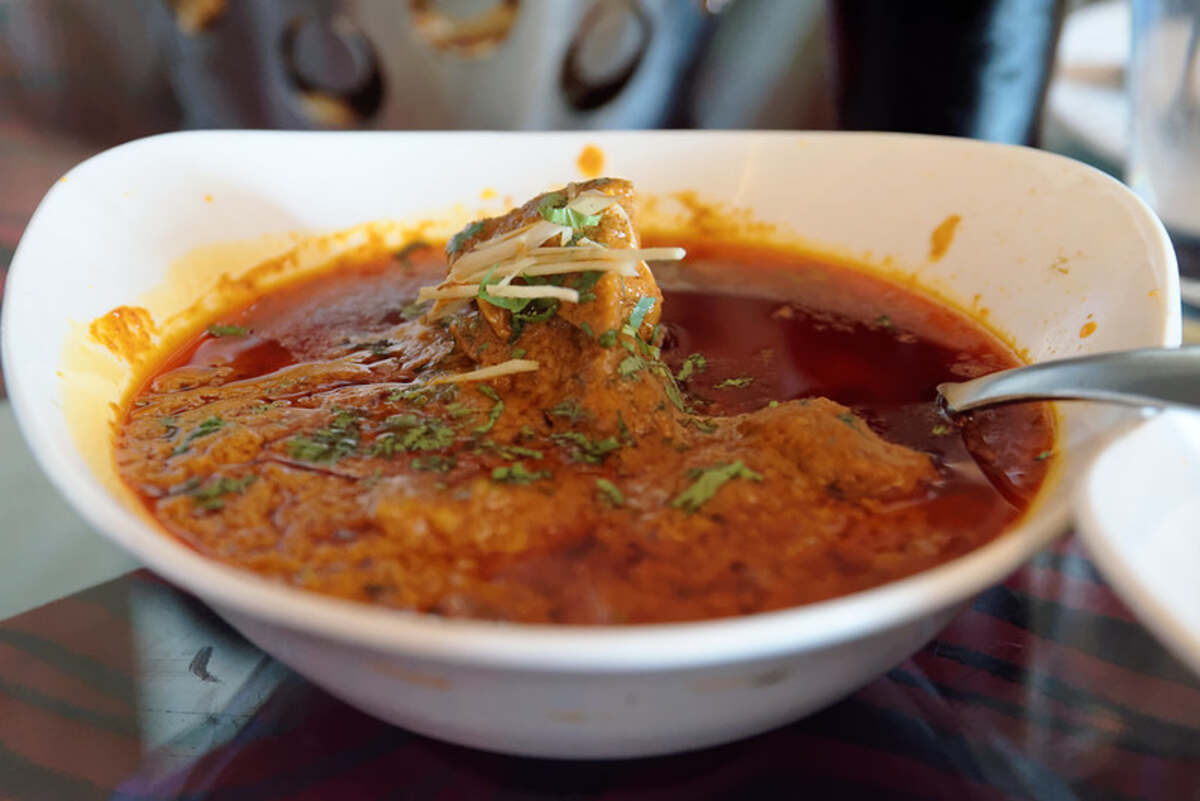 Nihari by Nadir Hashmi, licensed under (CC BY-NC-ND 2.0)
Nihari is a slow-cooked stew made with tender beef or lamb that is flavored with a blend of aromatic spices. The dish is traditionally cooked overnight and is served for breakfast. Nihari's rich and flavorful gravy is made by simmering the meat in a broth with bone marrow, spices, and herbs. It is usually served with naan or kulcha, a type of Indian bread.
Kebabs
Kebabs by hildgrim, licensed under (CC BY-SA 2.0)
Hyderabad is famous for its variety of kebabs, a staple of the city's cuisine. Some famous kebabs include the Shikampuri Kebab, Boti Kebab, and Seekh Kebab. The Shikampuri Kebab is made with minced meat, spices, and a filling of chopped onions, green chilies, and coriander leaves. The Boti Kebab is made with tender mutton pieces marinated in aromatic spices and perfectly grilled. The Seekh Kebab is a long, thin kebab made with minced meat that is skewered and grilled over an open flame.
Pathar ka Gosht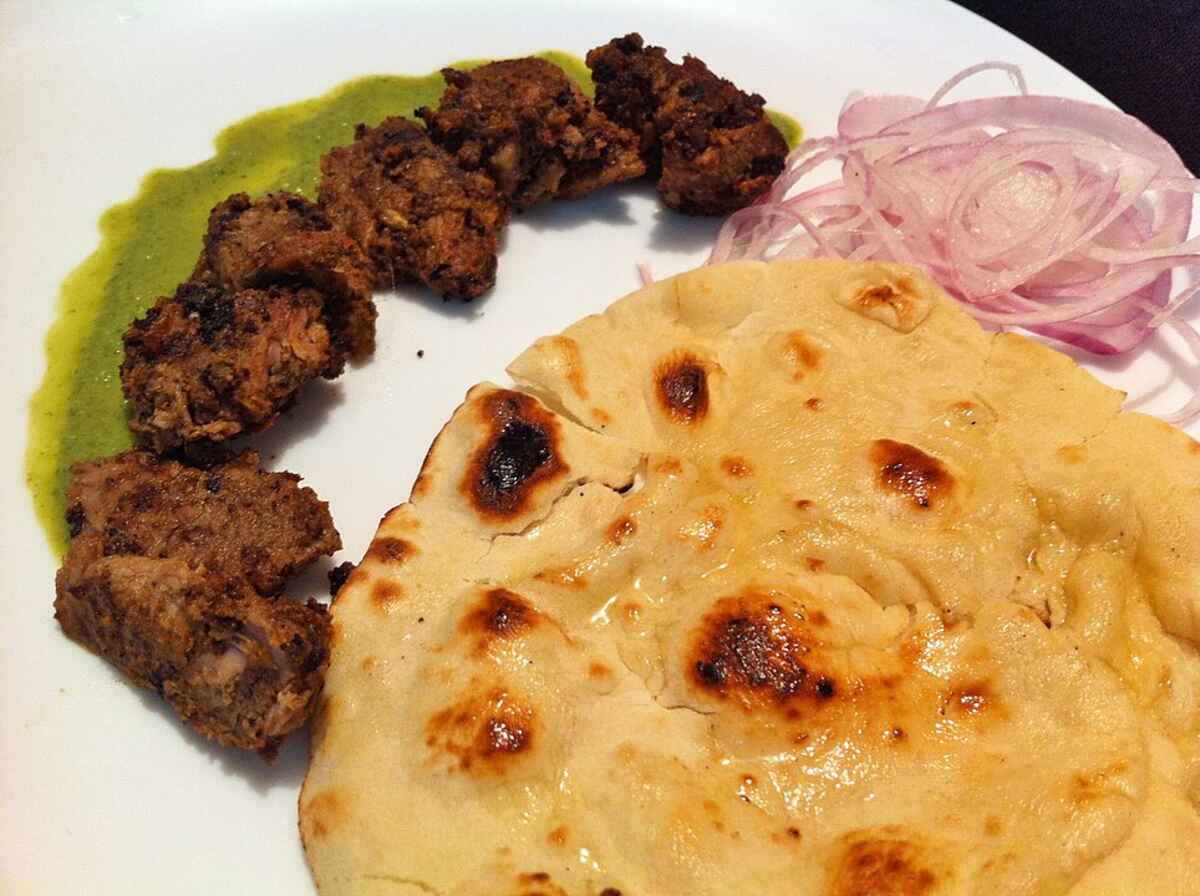 Pathar ka Gosht by Shaharbano, licensed under (CC BY-SA 4.0)
Pathar ka Gosht is a unique and flavorful dish cooked on a hot stone. Thin slices of marinated meat are placed on a hot stone and cooked until tender and juicy. The dish is seasoned with aromatic spices and served with naan or roti (Indian bread).
Conclusion
Hyderabad's non-veg food scene is a paradise for food lovers. Hyderabad's cuisine will tantalize your taste bud, from the aromatic and flavorful biryanis to the succulent kebabs and curries. Whether a local or a traveler, you cannot miss the chance to sample some of the city's famous non-veg delicacies. So, head to the nearest restaurant or street food vendor and indulge in Hyderabad's culinary delights. Also, remember to try the famous street food in Hyderabad, which is just as delicious as the city's traditional dishes.
Read also: Pumpkin Soup – A Quick and Easy Thanksgiving Dish